Some of you with Instagram accounts may have noticed that the little thing under your post looks unnoticeably yet so obviously different. Instagram has rolled out an update where it hides your likes on your posts. This update is currently still in its testing phase, and only certain countries or accounts are affected by it.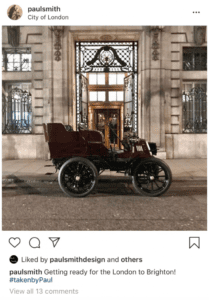 This is what it looks like with no likes displayed.
So, the question here is, will this affect your social media presence? Is this a good thing or a bad thing? In their defence, Instagram's reason for removing the number of likes on your post and the number of views on your video is to improve the lives of consumers. They also quote "we want your followers to focus on the photos and videos you share, not how many likes they get."
Currently, the countries affected with this update are Australia, Brazil, Canada, Ireland, Italy, Japan and New Zealand. There are also users in Hong Kong reportedly don't see the number of likes anymore.
How will this update affect your social media presence? And how are the users reacting to this?
While some people are reacting negatively to it, claiming "nobody asks for this", some people love this new update- giving them less anxiety to keep checking on how many "likes" their posts have achieved.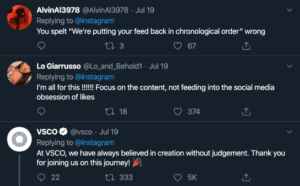 Influencers and KOLs are making a huge deal out of this because they claim to rely on the engagement rates as their KPIs when it comes to sponsored posts. Just like the number of followers they get, the number of likes is equally essential to them to prove that they have high engagement rates.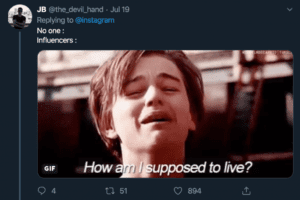 Does this matter? This is exactly what Instagram is trying to banish. The obsession with the number of likes on users' posts.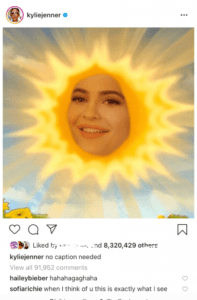 @kyliejenner with over 8million likes in a post
How will it look for the world of marketing without likes displaying?
Hiding the likes on Instagram posts will help boost authenticity in the posts and might resolve the problem of fake data. For years, users have been buying likes to give their profile a boost and to appear relevant. Without the display of the number of likes, the pressure of needing to keep up with Instagram likes can be deterred. Social media can now be authentic and postings don't have to be so heavily planned and curated- just post whatever you like!
Everyone is now equal when the likes are hidden. You'd be surprised at how many people's self-esteem relies on the number of likes they get on one post. The anxiety caused by waiting on the likes to keep rolling in is a real thing and can be considered worrying. With the likes hidden, this issue can be defeated when users can post without thinking and worrying about the number of likes they would get.
In conclusion, the removal of likes does not negatively affect your social media presence. Instead, from a positive perspective, users are more likely sharing their posts with more freedom. They will no longer be bounded with the idea of "more likes equal higher self-esteem".