As we're marching into the final quarter of the year 2019, it is not a surprise that there are many "trends" circulating in the social media world. You might just shrug and scroll or tap next to these trends but what you don't know is, these trends will help your brand stay relevant and ahead of the competition. Trends are effective because it represents the "now" and everyone is jumping on the bandwagon to stay significant in social media platforms.
Let's dive into the 2019 trends made popular in social media and get your social media growing with followers and engagements!
Adding Animations To Your Stories & Posts
Instagram has been rolling out many new features and it has made the platform so interesting to use. Simply adding the stickers, GIF, music and or AR feature to your posts and it immediately animates a boring ol' post into something interesting. People are more likely drawn to colorful images and videos and with the use of these trends, you'll draw more engagement and create a dynamic experience on your stories.
Adding Subtitles/ Closed Captions To Videos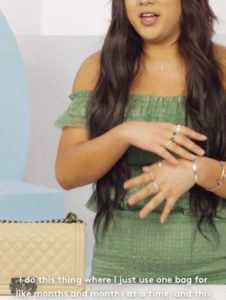 @refinery29
Admit it, most of the time your phone is on silent mode and you can't be bothered to turn up the volume to watch a video. A lot of times when people are on their social media, they are most likely in public places like being on the train, eating out, waiting in line, etc. Some may argue that they could use their earphones but be real, how often do you take them out.
It is almost a MUST to add subtitles to your videos- whether it's on Facebook, Instagram or Youtube. Up to 85% of the videos on social media platforms are being watched without sound.
With these subtitles added on, you'll be surprised to see how much of an increase your engagement gets and it also improves your viewers' attention span. Bonus point: having subtitles on your videos and content are more user-friendly for people with hearing impairment.
Longer Videos on Instagram with IGTV
Remember the horrible days when Instagram would only allow uploading videos of only up to 1 minute? How limited our contents were back then? Everything had to be crammed into a minute and that was not enough, obviously. Luckily for us, Instagram heard our frustrations and answered our prayers. Thus, IGTV was born!
With IGTV, we no longer have to succumb to the limited 1-minute content, we now have the freedom of up to 10 minutes! Are you a verified account? Well, good news, you get up to 60 minutes long! While this is celebratory, always remember that nobody wants to watch a video that's 3 minutes long. While 2 minutes would be the ideal amount, we're quite pushing the human attention span here. In order to have one person stay till the end of the video, you have to grab their attention within the first 8 seconds of the video.
So, make your IGTV content worthwhile because you can either make it or break it.
Nevertheless, we're grateful for this!
Product Tagging & Shoppable Posts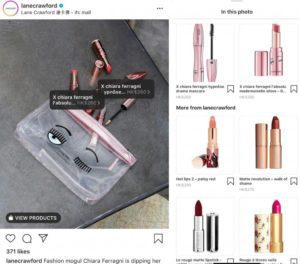 @lanecrawford
This…THIS really comes in handy if your brand has an e-commerce website. With the convenience of displaying your product to the most-used social media platform aka Instagram, why not make it a one stop shop? With the product tagging feature, you can link your website to your Instagram account and watch those shoppers rolling in.
Similar to user tagging, product tagging allows you to tag the item directly and when your followers tap on the tag, it opens up to the exact item page on your website. Shoppers can now shop directly from that Instagram post without leaving the app.
Color-blocking & Grid Planning Your Feed
@sarahhearts/ @bossbabe.inc
There's nothing more pleasing and attractive than landing on some Instagram account that looks like it has its life figured out. Well, in this case, it's the amount of thought and planning one has put into making their feed look aesthetically perfect. This might not be news to you, many influencers and big brands play around their feed- alternating posts, color themes, micro-color blocking and more.
An aesthetically impressive feed tells a lot about your brand. It subconsciously implants the impression that your brand is putting in effort and a lot of strategic planning is done. A beautiful feed will get visitors tapping on that "Follow" button in no time, hence, giving you more potential customers to your brand.
Incorporating Memes In Your Content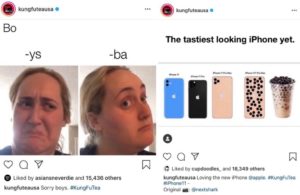 @kungfuteausa
Yes, memes (pronounced as meems, not mi-mi) are taking over the world. Everyone loves a good, funny meme especially your potential customers- the millenials. While memes are very trendy, it is also very fast-paced. A new meme could be born within minutes to seconds but a good meme gets caught on for a long time, long enough for you to ride on it.
Take for example the latest celebrity meme that has the world talking about – Kylie Jenner and "Rise and Shine". It all started with a Youtube video of Kylie Jenner giving an office tour and she walks into her daughter, Stormi's playroom and nonchalantly melodize these three simple words "rise and shine". It went viral and almost everyone on the internet is singing to the "tune".
And what did the billionaire do? As what a smart entrepreneur would do, Kylie Jenner laughed about it and turned a meme into a business opportunity. You can now buy that meme merch which is a hoodie on her website. What. A. Freaking. Genius.
Conclusion
While trends are ever changing and gets replaced in no time, it is vital that your brand leverage on trends to be relevant in the social media world. While not all trends may fit your brand's identity, there are tons of other trends that will fit perfectly. Don't be afraid to play around, at least you've tried!