Amid the rapid increase in Covid-19 cases coupled with the nationwide Movement Control Order (MCO) which takes effect on the 18th of March 2020 in Malaysia, online retailers are seeing a spike in sales. The spike in sales is partially due to panic buying by a significant number of Malaysians to secure essentials, such as hand sanitizer and surgical face mask, that are otherwise out of stock in physical stores.
In an original news report by The Malaysian Reserve (TMR), Lazada Malaysia's spokesman said there was a jump in orders over the weekend and demands on the website are currently increasing following the government's announcement of the order on Monday. Shoppers are purchasing more food staples, personal care and household cleaning supplies.
"We also see increased demands for teleconferencing and computer accessories as Malaysians hunt for necessities to create a more conducive and productive home working environment," he said.
Meanwhile, although there is a sharp increase in orders and deliveries since mid-January, Tesco Online could not determine if the increase is related to the recent Covid-19 outbreak.
"There is also an increase in sales in personal hygiene items like soap, disinfectant wipes and hand sanitisers both in our physical and online stores," Tesco's spokesman told TMR.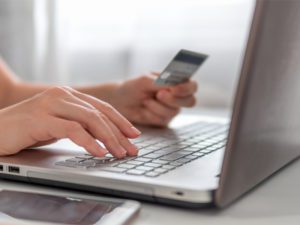 In a statement, Tesco Stores (M) Sdn Bhd (Tesco Malaysia) CEO Paul Ritchie said all 60 Tesco stores nationwide and Tesco Online will remain open for business during the Movement Control Order while assuring that Tesco has enough stocks in its stores to meet customers' demand.
"Although customers may find a few items are unavailable due to high demand, I would like to reassure that new stock is arriving all the time and we are working around the clock to fill the shelves quickly," he said.
On the other hand, online seafood store My Seafood Mart saw up to 40% jumps in sales as of yesterday as compared to the previous months.
As of Thursday, Malaysia now has the fourth highest number of Covid-19 cases in Asia behind China, Iran and South Korea. This follows the latest jump in the number of new cases in Malaysia, with 110 new cases reported on Thursday (March 19) bringing the total number of confirmed cases to 900.
This led to Prime Minister Tan Sri Muhyiddin Yassin announcing a 14-day Movement Control Order in a bid to contain the Covid-19 spread.
While many other industries are struggling to cope with the rapid onslaught of the Covid-19 pandemic, this may be an opportune time for online retailers to strategise their sales plan.